EU-AITF

in numbers
86

different

infrastructure projects

make up the EU-AITF's portfolio. They are supported by

119 grants

for a total net amount of

EUR 733.9 million

[1]. Grant support has been rising steadily since 2007 – first under the original Regional Envelope and then, increasingly, under the SE4ALL Envelope, which was introduced in 2013. SE4ALL approvals today represent 41%, i.e.

EUR 300.7 million,

of the total approved net grant amount.
[1] Excluding lead financiers' remuneration.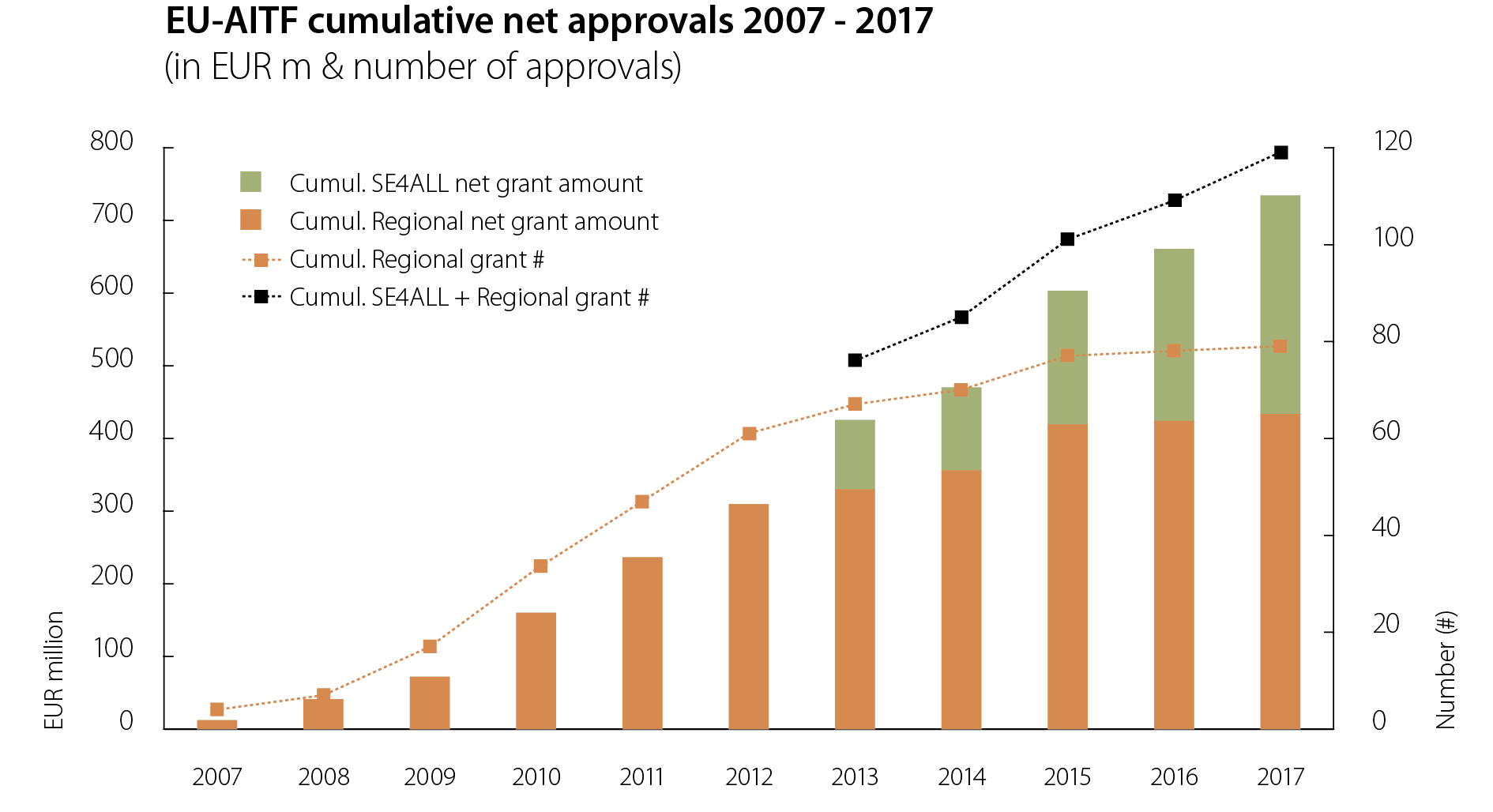 EU-AITF approvals in 2017
EU-AITF approvals since inception