Closing remarks

by the
Chair of the Executive Committee

---
In operation since 2007, the EU-AITF was the first EU blending instrument that combined EU Commission grants, complemented by additional funding from Member States, with long-term financing provided by financing institutions. This innovative implementation scheme was subsequently expanded to other regions through the creation of the EU blending facilities.

Blending is also a key aspect of the External Investment Plan (EIP), where it is implemented under the Africa and Neighbourhood Investment Platforms. The EIP is the EU's integrated approach to boosting investments in Africa and in the European Neighbourhood in order to promote decent job creation and inclusive and sustainable development, and tackle some of the root causes of migration. The EIP is based on three pillars: Pillar 1, the European Fund for Sustainable Development, with a new innovative guarantee and regional investment platform; Pillar 2, technical assistance, seeking to develop financially attractive projects as well as improvements to the regulatory and policy environment; and Pillar 3, policy dialogue and reforms for the business environment. With an EU contribution of EUR 4.1 billion to the EIP, the objective is to leverage up to EUR 44 billion of public and private investments by 2020. The EFSD guarantee, launched in September last year, aims to mitigate the investment risk and attract private investment to activities that would not take place otherwise.

As far as the EU-AITF is concerned, nearly all operations approved in 2017 were under the SE4ALL Envelope, contributing to three interlinked key objectives: addressing the lack of energy access; increasing energy efficiency and renewable energy generation; and contributing to the global fight against climate change in line with the Paris Agreement. In fact, the resources from the SE4ALL Envelope, consisting of a EUR 329 million contribution from the EC and a EUR 1 million contribution from Austria, are now almost fully committed. Indeed, the EU-AITF has now reached a situation where approved operations under both the Regional and SE4ALL Envelopes have consumed all resources contributed by the Fund's donors. Additional resources are gradually becoming available through unused amounts returning from completed or cancelled grant operations. In the light of this situation, while also considering our new blending approach under the EIP, the donors of the Fund will decide how to manage resources returning from the ongoing operations.

The EU-AITF has made a great contribution to shaping EU development cooperation in sub-Saharan Africa over the last decade. The full extent of its contribution will only become visible over the next years as projects reach completion and the final results materialise. In the meantime, moving ahead with the Africa Investment Platform and the EFSD guarantee under the EIP, we will continue to ensure that EU grant resources are used in the most efficient way for the benefit of economic and social development in sub-Saharan Africa.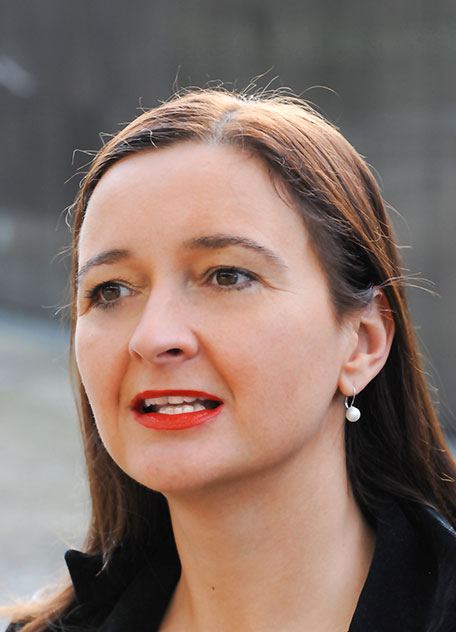 Marjeta Jager,

Chair of the Executive Committee